FREE MEAT SMOKING RESOURSES
BECOMING A MASTER SMOKER HAS NEVER BEEN EASIER
WORLD CLASS PITMASTERS REVEAL TOP 3 PIECES OF ADVICE THEY WISH THEY KNEW WHEN THEY GOT STARTED
Imagine how much time and effort you would save if you knew then what you know now?
We tracked down 10 competition pitmasters at the Memphis in May World Championships of Barbecue to ask them this exact question and the results were surprising…
Whether you're a beginner smoker, backyard hero, or an experienced BBQ Competitor you won't want to miss this exclusive interview series.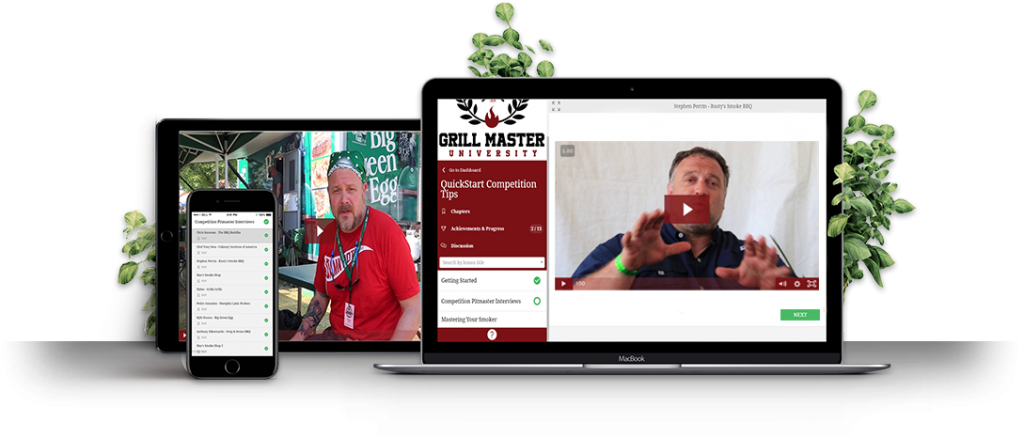 THE ULTIMATE MEAT SMOKING GUIDE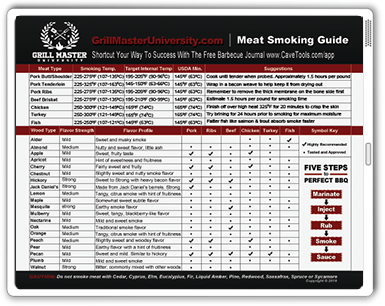 Let's face it, trying to memorize everything you need to know about smoking is damn near impossible and frankly it's not the best use of your time.
That's why we put together this meat smoking cheat sheet complete with a full list of wood pairings, flavor profiles, and smoking temperatures. Everything you need all on One Easy-To-Read Sheet!
When you have the Ultimate Meat Smoking guide, you'll be able to spend more time on the things that matter like tending the fire and hanging out with the family.
ARE YOU INTERESTED IN A FOOL PROOF TRAINING PROGRAM THAT CAN TEACH
ANYONE HOW TO MASTER THEIR SMOKER IN WEEKS INSTEAD OF GENERATIONS?
Then you'll want to check out our Flagship Training Program Cooking With Smoke 101.
For the first time ever, you can learn directly from a World Class Pitmaster for a fraction of the price of private lessons.