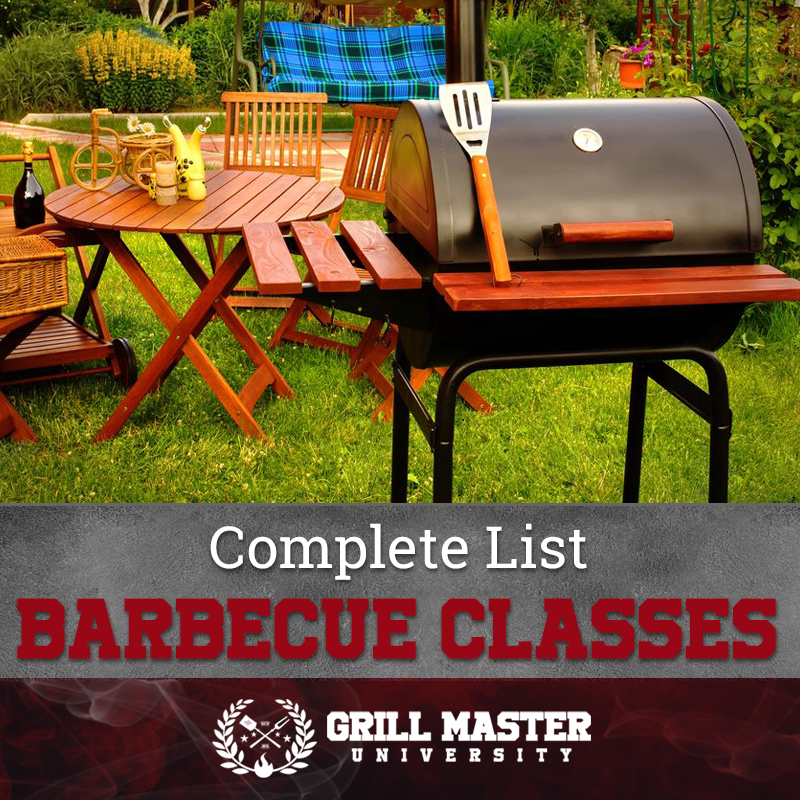 Do you love the taste of smokey, sweet barbecue that has been grilled to juicy perfection? Have you tried barbecuing at home only to be disappointed when your meal doesn't turn out as scrumptious as your favorite restaurant's barbeque? If that is the case, then I have amazing news for you. You are not alone! Barbecuing is an art form that many novice cooks have difficulty perfecting. Banging out mouth-watering barbecue all comes down to the choices you make during the cooking process. What type of grill are you using? Are you cooking with charcoal or wood? Did you think to marinate the food items or not? All these decisions play a part in whether your barbecue is above average or just average.
But do not fret! Anyone can get better at a craft if they work at it. More likely than not, there is a class in your state that can help you improve upon what you already know. These classes will not only teach you what you need to kick some barbeque booty, but many of them are competitions to make learning fun. Down below is a list of classes and associations across the country that you may be interested in attending. Check them out!
Pros and Cons of Live BBQ Classes Versus Online Classes
Pros of Live BBQ Classes
If you're thinking about taking a live BBQ cooking class, there are several benefits. First of all, with many of them, you get to learn from well-known culinary experts. You also have the benefit of working directly with people who can answer questions and give directions to you directly. Any questions that you have can be answered in real time, and many classes even provide the food and equipment. Basically, you just show up, learn, and enjoy the food that you cook.
Cons of Live BBQ Classes
There are many benefits to learning more about BBQ cooking in an in-person class, but there are a few downsides. First of all, you'll have to travel, and that might be a couple of hours to attend the class that interests you. This travel might add extra expenses, and with an in-person class, you need to reserve a seat in advance, which takes forethought, and the class might sell out. Also, many in-person classes can take several hours or even all day, and not everyone has that much time. Another downside to attending a live class is that you only get to experience it once, which is the opposite of an online class. You also don't get the ongoing support, and you can't replay certain techniques later on your computer or television, which means that you might not be able to replicate a technique later when you get home if you already forgot.
Why We Recommend Starting Out With An Online BBQ Class

Many people choose to learn how to grill and smoke meat through an online class because of the many conveniences and benefits. One of the best reasons to take an online BBQ cooking class at home is that you don't have to go anywhere to learn great information from experts that understand the craft of smoking and grilling a wide variety of cuts of meat. You'll also get to enjoy the same class repeatedly because you can simply replay any portion that you want to further understand. 
You can even get ongoing support when you take an online grilling class, which you can't always get when you're learning from someone in person. If you aren't interested in learning about how to cook a certain type of meat, you can simply skip over it, and the entire class will likely take you less time than an in-person class would take. Another positive is that you can even enjoy making delicious meals that you learn in the online class for your entire family, so you can get instant feedback on what the most important people in your life think of the meals that you're learning how to create. 
Finally, when you're finished cooking for the day, you'll get to savor the pork butt, brisket, chicken, or whichever type of meat that you choose to cook from your own home with all of the comforts and conveniences.
If you are ready to take the premiere online barbecue class with the world renowned barbecue pitmaster Rick Browne, then check out the Grill Master University Master Class. This is the highest quality barbecue instruction online that you do not want to miss.
A List of Barbecue Classes
Barbecue Classes In California
Slap Yo' Daddy BBQ Classes
Harry Soo teaches a cooking class in Diamond Bar, California called Slap Yo' Daddy BBQ Classes. It prepares students for both back yard and competition cooking. A list of opening date can be found on the website of Slap Yo' Daddy BBQ. For those of you who do not know, Harry Soo is an award-winning BBQ champion. He appeared on TLC's BBQ Pitmasters in 2010 and won the first season.
This class is geared for adults. So if you are younger than 18 years of age, I'm sorry. Harry's class does fill up pretty fast. Each class has a maximum of 14 students. This allows him to give one-on-one guidance, so no one is left out. The class runs for 7:45 am to 2:30 pm. From lighting a fire to making your own rubs and sauces to even different cooking methods, you will learn everything you could possibly want to know from this cooking class.
Grilling Classes In Colorado
Barbeque University
Barbeque University is a class taught in Colorado Springs by Steven Raichlen. He is a world-famous barbecue expert and the author of the Barbecue Bible. Barbeque University is held at the five-star Broadmoor Resort. Classes for the 2019 classes will run from May 23rd thru May 26th and May 26tth thru May 29th, so register now! The theme of this year's sessions will be Smoke and Fire. Each three-day session will only allow for 55 students and a fourth of the class will be remaining students. However, not only will you be learning from a top chef, but you will get to spend your afternoons enjoying everything else Broadmoor has to offer. This really will be a mini-vacation full of history, culture, and food. Classes do fill up rapidly. Call 855-634-7711 to make your reservations or simply visit Broadmoor's website.
BBQ Classes In Florida
Swamp Boys Q School
Swamp Boys is a barbeque class in Winter Haven, Florida. It is open to all skill levels. This is a competition style 2-day class. So, come prepared to rumble. You will be taught all aspects of barbequing, from meat selection to FBA box building.
This class is taught by Rub Bagby. He has 14 years of barbecue experience, along with having won over 380 pro BBQ competitions himself. For more information about this class, visit swampboys.com.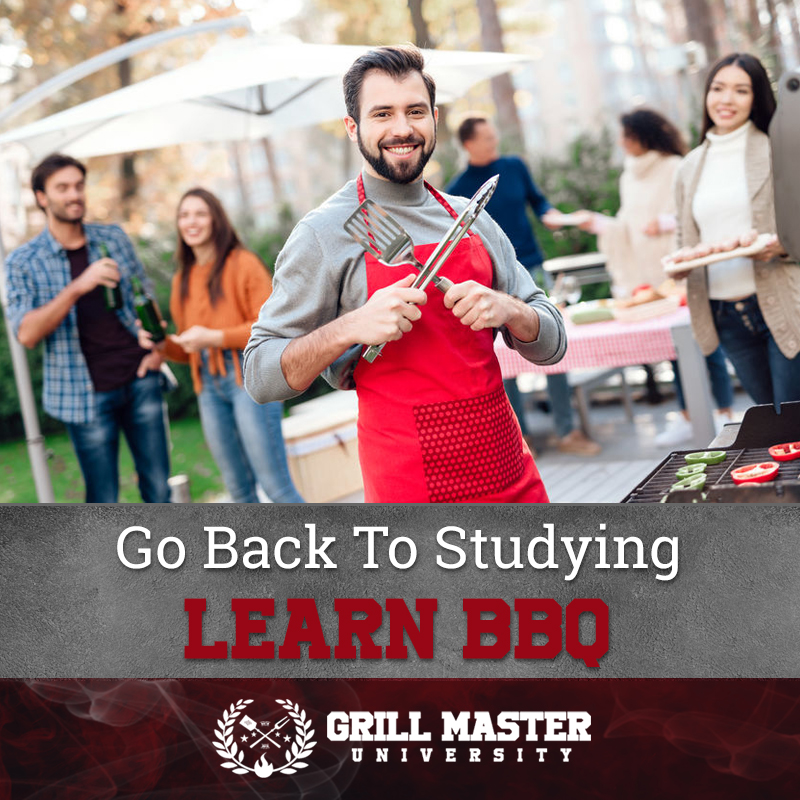 BBQ School In Georgia
Q-School
Q-School is a smoker cooking class in Hoboken, Georgia. The class is taught by grandmaster chef Paul Kirk. This class is open to all levels of cook. This is a hands-on class where you will be working with the Lang BBQ Smoker. Kirk will cover everything from basics of barbecuing your favorite meats to contest presentation in this one-day class. Classes will be held in April at the Lang Kitchen.
Jack's Old South Cooking School
Jack's Old South Cooking School is hosted by Myron Mixon, star of BBQ Pitmasters on TLC, in Unadilla. Classes are open from April 12th thru April 14th and May 24th thru May 26th. Jack's Old Southern Cooking School will be held at Myron's home. The two day event will start with a meet and greet dinner, and then the actual class starts the next morning. You will be working with a ton of different meats, and your skills will be put to the test at the end when you serve your BBQ to judges.
Cooking Classes In Illinois
Cancer Sucks Chicago Competition Cooking Class
The Chopping Block
Cancer Sucks Competition Cooking Class along with The Chopping Block are both classes located in Chicago. Cancer Suck is a nonprofit founded in 2006. All proceeds from the classes and any donations go to the Corliss Johnson Memorial Foundation.
The Chopping Block has been around for the better part of 20 years. They host different workshops based on interest. Their barbecue class called "How to BBQ a Griffin" is in April. In this class, you will be learning professional culinary techniques.
The Backyard BBQ Store
The Backyard BBQ Store offers a ton of different classes throughout the year in Wilmette, Illinois. On April 25th, there will be a pork butt class taught by award-winning restaurant owner of Lillies Q. Charlie McKenna. During this class, you will learn some remarkable smoking tips.
Fireplace and Chimney Authority Classes
Fireplace and Chimney Authority Classes are held in both Elmhurst and Lisle. You will be learning new skills and brushing up on some old ones in this class. All the classes will be taught by Chef Chris Marks. If you are looking learn some impressive techniques from an impressive chef, check out these classes.
Amy Mills' Cooking Classes
If you are looking to learn from the author of numerous books and daughter of a champion, then this is the class for you. Amy Mills teaches in Murphyboro and Cape Girardeau. Her classes are on the whole hog and brisket cooking as well as the ins and outs of running a restaurant and catering business.
BBQ Cooking Classes In Kansas
Smoke on Wheels BBQ 101
This BBQ 101 class comes to you. You provide the location and they do the rest. In the Smoke on Wheels course, you will learn what to look for when choosing meat along with how to trim and prepare it. You will be learning how to use all types of equipment which include gas, charcoal, wood, pellet grills. And since the class comes to you, it's perfect for any skill level.
Kansas City Baron of BBQ School of Pit Masters
The Kansas City Baron of BBQ School is taught by Paul Kirk. For information about the large cooking classes available, contact chef Paul. You will not be disappointed in this class. Chef Paul Kirk is a renowned BBQ Champion.
Pellet Envy Competition Cooking School
The Pellet Envy Competition Cooking School is in Overland Park and taught by Ron and Sheri Grey. While this team is quite knowledgeable about pellet cooking methods, their techniques can be applied to all types of cookers. If you are looking for an edge in a competition or you are preparing for your first BBQ competition, this duo definitely has some tips and tricks up their sleeve to help you succeed.
The Midwest Barbeque Institute
The Midwest Barbecue Institute is part of the culinary center Kansas in Overland Park. This barbecue institute has some of the finest Royal BBQ champions as instructors. They have classes for all levels of cooks, even kids!
All Things Barbecue
All Things Barbecue is a barbecue and grill store that offers an array of classes from beginner friendly to the serious competitor. These classes are taught by industry champions. To see when the next class is, click here.
Missouri BBQ Classes

The Good-One BBQ Classes
The Good-One BBQ Classes is taught by Chris Marks. Chris Marks is an 8-time grand champion of the American Royal BBQ Cookoff. Chris Marks travel throughout the year, so the classes taught by him are spaced out and should be booked in advance. To see when there's a class available, please check out The Good-One BBQ website.
Learning To Cook In North Carolina
North Carolina Barbecue Society Boot Camps
The North Carolina Barbecue Society offers three boot camps in 2019. Locations include Clemmons, Sugar Mountain, and Castle Hayne. These camps are intended for anyone over the age of 21. These classes focus on North Carolina cooking styles and are taught by NC pitmasters.
Cult as Reflected in Culinary Tradition with Cyndi Allison
Cyndi Allison also offers a class in North Carolina where you learn traditional culinary techniques. Cyndi can be reached at her email for further information about her class and openings.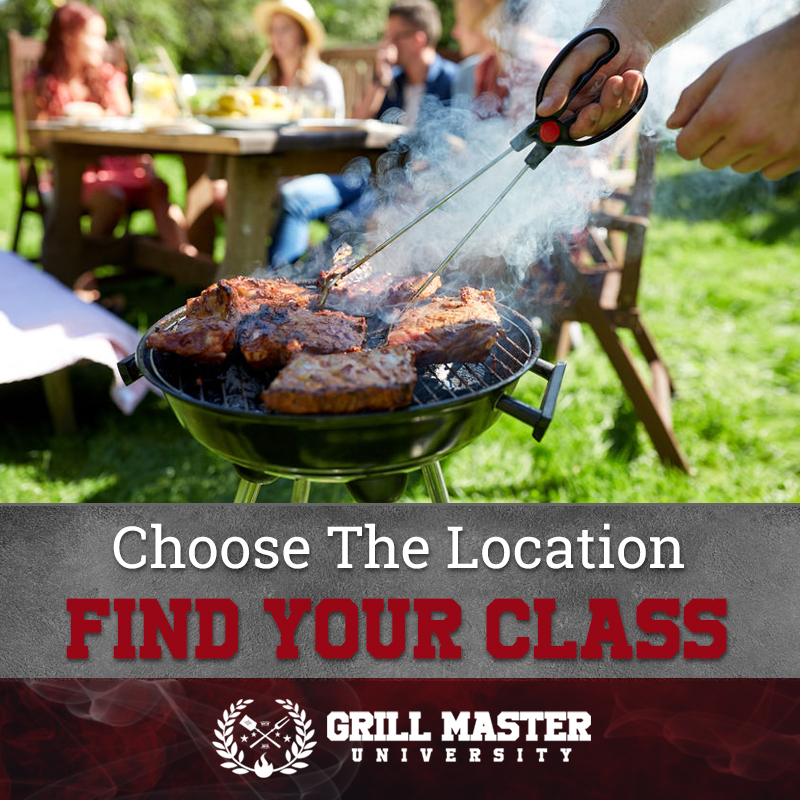 Grilling Classes In New York
Grilling & BBQ Boot Camp
The Culinary Institute of America offers many different cooking classes from the point of view of a culinary professional. All the classes take place on their campuses in New York, Texas, and California. The offer a two-day boot camp especially for grilling and barbecuing. This boot camp will teach you to have barbecue and grill anything you can possibly think of from meats to vegetables and side dishes to even desserts! This is a class you must check out as soon as possible. All the available dates and places can be found here.
Barbecue Classes & Schools In Oklahoma
Clark Crew BBQ Cooking School
Clark Crew BBQ Cooking School is taught by the one and only Travis Clark in Yukon, Oklahoma. Travis Clark is one of the top BBQ cooks out there. He has won KCBS Team of The Year twice and has won more than 40 grand championships. His class teaches you everything from meat selection to box building to techniques and strategies. He even offers a one-on-one session for any of you who might want extra attention.
Grilling Classes In Pennsylvania
Bob Trudnak Cooking Classes
Bob Trudnak is the guru of BBQ Guru and has won plenty of BBQ competitions. Occasionally he offers classes in Lansdale to help improve the backyard cooker's skills by providing tips and tricks. To see when his next class is, feel free email him.
Learning to BBQ In South Carolina
Carolina Pitmasters with Jack Waiboer
Carolina Pitmasters Barbecue Cooking School is in Mount Pleasant. This school offers lessons for novice and experienced grillers. Classes are held at the Palmetto Outdoor Kitchen Showroom on Thursdays at 6 pm.
Learn Barbecue In Tennessee
Barbecue Live
Barbecue Live is the class for you if you know you have the stuff and want to learn how to get on shelves. Even though you will be learning cooking techniques, this class also covers tips on finding sponsors to get you where you want to be in your BBQ career. This class is taught by Mark Lambert, Malcom Reed, and Waylon Reed. Mark Lambert was the grand champion in 2009 and 2013 of Memphis in May.
Learn To Grill In Texas
Premier Grilling
Chris Marks also teaches the Premier Grilling class in Frisco and Plano Texas. So, if you thought you could not possibly attend one of Chris Marks class, think again. This class will be on May 4th. Attendees will have the opportunity to taste everything prepared in the class. Plus, they receive a 10% off coupon on Premier Grilling Products.
Barbecue Summer Camp and Camp Brisket
Barbecue Summer Camp and Camp Brisket are both hosted by Foodways Texas in the Meat Science and Technology Center of Texas A&M University. Barbecue Summer Camp is June 7th thru 9th. During that weekend, attendees will learn about unique barbecue traditions and methods. They will also get to tour Martin's Place in Bryan Texas.
Camp Brisket is focused mainly on brisket. Attendees will learn about the anatomy and grading of the meat. They will also get to take different brisket grades smoked with different types of wood.
Washington Cooking Schools

Seattle BBQ and Grilling School
The Seattle BBQ and Grilling School is designed for outdoor and back yard cookers. The classes will be most Fridays, Saturdays, and Sundays from March through October. This is a six-hour long class. A private four-hour long class option available as well. Their facility holds a maximum of 28, which allows for good student-teacher interactions. In this class, you will learn all the neat things to make you the BBQ King on your street including but not limited to deep frying a turkey without burning down your house.
West Virginia BBQ Classes

BBQ Mastery
BBQ Mastery is an online class taught by Ray "Dr. BBQ" Lampe from the Greenbriar Resort. Lampe used to teach hundreds of barbecue champions, but he has now turned his attention to the everyday back yard chef. In his course, you will learn how to make several of his own rubs and sauces as well as learn which type of wood brings out the best flavors in meats. With this online course, you get seven streaming videos you can access anytime plus all the classroom materials and recipes. A 30-day money-back guarantee is offered in case the course is not as wow as you would like it to be.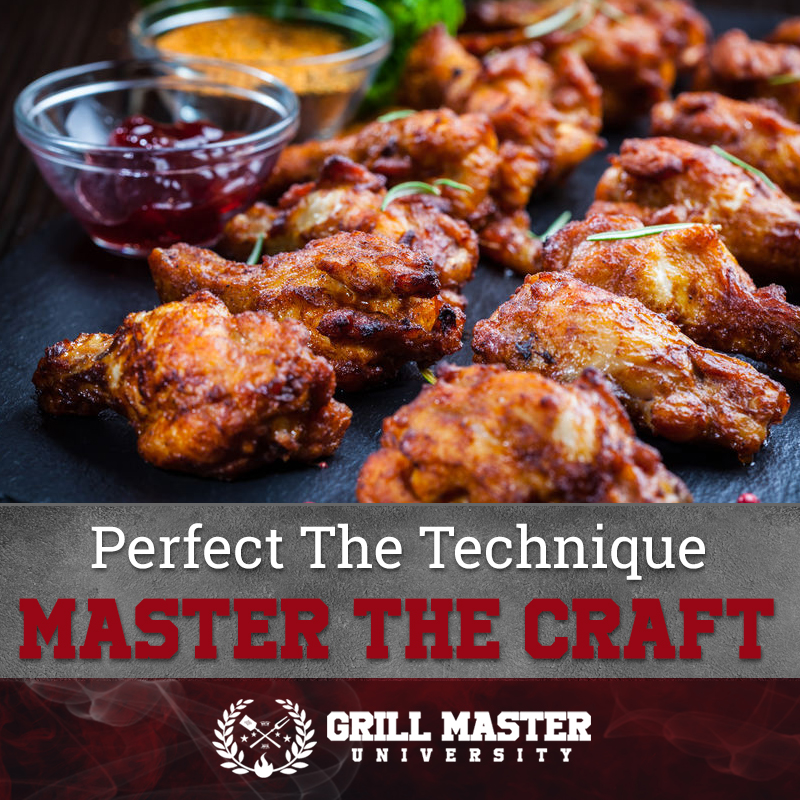 Barbequing is a technique that is not perfected overnight. That does not mean you cannot master it. Of course, you could always just find step-by-step recipes that tell you everything, but there is no fun it that. And if you are having barbecue, it should be fun and messy and sticky. Did this list of help you find a barbequing class in your state to attend? Let me know in the comments if you attended a session near you and how it went!
BBQ ASSOCIATIONS, SOCIETIES & OTHER USEFUL LINKS
REGIONAL
Great Lakes Barbeque Association – 1526 Coutant St. Flushing, MI 48433 810-496-4502
Mid Atlantic Barbecue Association – P.O. BOX 1567 Media, PA 19063-9998
Pacific Northwest BBQ Association – 23632 Hwy 99 Ste. F427 Edmonds, WA 98026-9205
Rocky Mountain BBQ Association – 5225 White Willow Drive Apt F200 Fort Collins, CO 80528
Alabama
Alaska
Alaska BBQ Association – P.O. BOX 72747 Fairbanks AK 99707-2747 907-456-1959
California
Florida
Florida BBQ Association – 2639 Alabaster Avenue Orlando, FL 32833
Georgia
Georgia Barbecue Association – P. O. Box 548 Sylvester, Georgia 31791
Atlanta Barbecue Club
Iowa
Iowa Barbecue Society -8838 Meredith Drive Urbandale, IA 50322 515-223-2622
Kansas
South Central Kansas BBQ Society
Massachusetts
The New England Barbecue Society – P.O. Box 745  Marion, MA 02738
Minnesota
Missouri
Kansas City Barbeque Society – 11514 Hickman Mills Drive Kansas City, MO 64134 800-963-5227
St. Louis BBQ Society 15053 Manchester Road Ballwin, MO  63011 636-256-6564
Nevada
Nevada BBQ Association – 1149 Red Margin Ct 102 Las Vegas NV 89183    [email protected]
Nebraska
Greater Omaha Barbecue Society
North Carolina
North Carolina Barbecue Society – 144 Sterling Point Ct. Winston-Salem, NC 27104 336- 765-6227
North Carolina Department of Agriculture & Consumer Services
North Carolina Poultry Federation
Oklahoma
Oklahoma BBQ Society – 417 W. Birmingham St. Broken Arrow, OK 74011 (918) 286-77707
South Carolina
South Carolina Barbeque Association 
Southern BBQ Network -P.O. Box 40007 Charleston, SC. 29423-­0007
Tennessee
Memphis Barbecue Network 2423 Birchtree Drive Memphis, TN 38138
Tennessee BBQ Association
Texas
Central Texas Barbecue Association – P.O. Box 205 Temple, TX 76503
Texas Gulf Coast Barbecue Cookers Association – P.O. Box 1123 Katy, TX 77492
Frequently Asked Questions